Fluent and solid working with complex
design tasks
The new memory optimization technology enables ZWCAD+ to open any drawing with memory
usage reduced by 50%. That's why it works smoothly with drawings that are even over 100 MB.
It ensures non-stop operation throughout the day.
We innovate to fulfill your design desires
Smart Mouse, Smart Peek and a different Ribbon Interface are tailor-made to give you a light weight, flexible and fast user experience.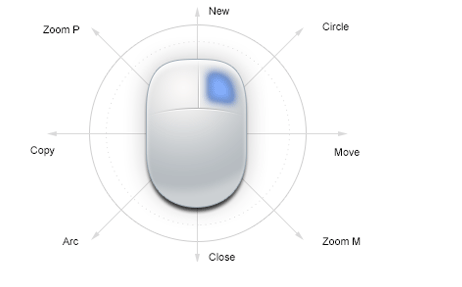 Seamless compatibility with other
CAD software
Having been through over 50,000 extremely rigorous drawing tests to guarantee seamless .dwg compatibility, ZWCAD+ makes cross-platform communication easier than ever before. Now ZWCAD+ can also support DWG 2013.

Compare ZWCAD+ with AutoCAD to see how ZWCAD+ meets your needs at a better price.
Code-level compatible APIs easily create
better solutions
ZRX, ARX and .NET are now code-level compatible. Lisp routines can now run directly on ZWCAD+ with only a few modifications. The new APIs enable developers to port their applications to ZWCAD+ 10 times faster.

ZWCAD Mechanical, which is based on ZWCAD+ for manufacturing design, runs perfectly using ZWCAD+'s strong APIs.
Flexible workflow between desktop and mobile
With a built-in Online Module in ZWCAD+, now you can save your drawings and customized configuration to third-party cloud services, such as Dropbox, Google Drive and more. ZWCAD+ also provides a mobile solution, ZWCAD Touch for portable devices, which lets you work freely on your desktop and on the go.